PREMIER ADDICTION TREATMENT CENTER
I completed detox at American and it was a life changing experience. The second you walk in, you can tell their team actually cares. They monitored my physical and mental state the entire detox and I am so grateful for the team at American!
I took my son here for detox and was completely blown away. These people actually care and I felt immediate relief dropping him off, I know he is in great hands.
All of the nurses, doctors, and intake people I met while at American took the time to understand my needs. They were always available and truly listened. I have never been to a place like this before and I am so glad I found American!
I came in sick and suffering, but their commitment to healing their clients is very clear in their day to day operation. If you are struggling, I highly recommend American. They changed my life.
I got a second chance at life thanks to my detox at American. Their team is incredible and you can tell they are all passionate about the work they do. I didn't know what to expect, but they exceeded all my expectations.
My kids get their mom back after my experience at American. Through my detox experience I started feeling more like myself and they connected me with resources at home to continue this journey. So blessed.
Not only was the entire team extremely hands on and supportive, they provided me with resources and connections to continue my recovery journey at home. I left feeling confident in my ability to stay sober.
American Detox and Residential Treatment Center's highest priority is client safety and comfort. We are committed to healing every client who walks through our doors, from the inside out.

We are here to help, don't wait. Hope is one phone call away.

Call us now at 877-323-4713 We are open 24 hours a day, 7 days a week and are ready to take your call. Contact us online by filling out a contact form.
Our focus is on treating the whole person, not just their addiction.

This is not a one size fits all program, we care about the outcome for each individual.

Our program includes over 40 hours a week of group counseling, individual counseling, next step preparation, and comprehensive discharge planning. Our medical and clinical team work closely together to create an individualized treatment plan to meet your specific needs.
Individuals detoxing from drugs and alcohol will experience withdrawal symptoms during detox, as the body learns to cope from no longer having addictive drugs and alcohol in your system. 
After detox your head begins to clear, and now is the time to focus on your recovery. You will collaborate with our team to help you discover who you are, how you got here, and how to overcome it.
Our facility began with the goal of helping veterans who are struggling with substance abuse and mental health issues. For many American heroes, the battle continues for years after coming home.
Our first responder program is built for firefighters, police officers, emergency medical services providers, dispatchers, corrections officers, probation officers, parole officers, and more.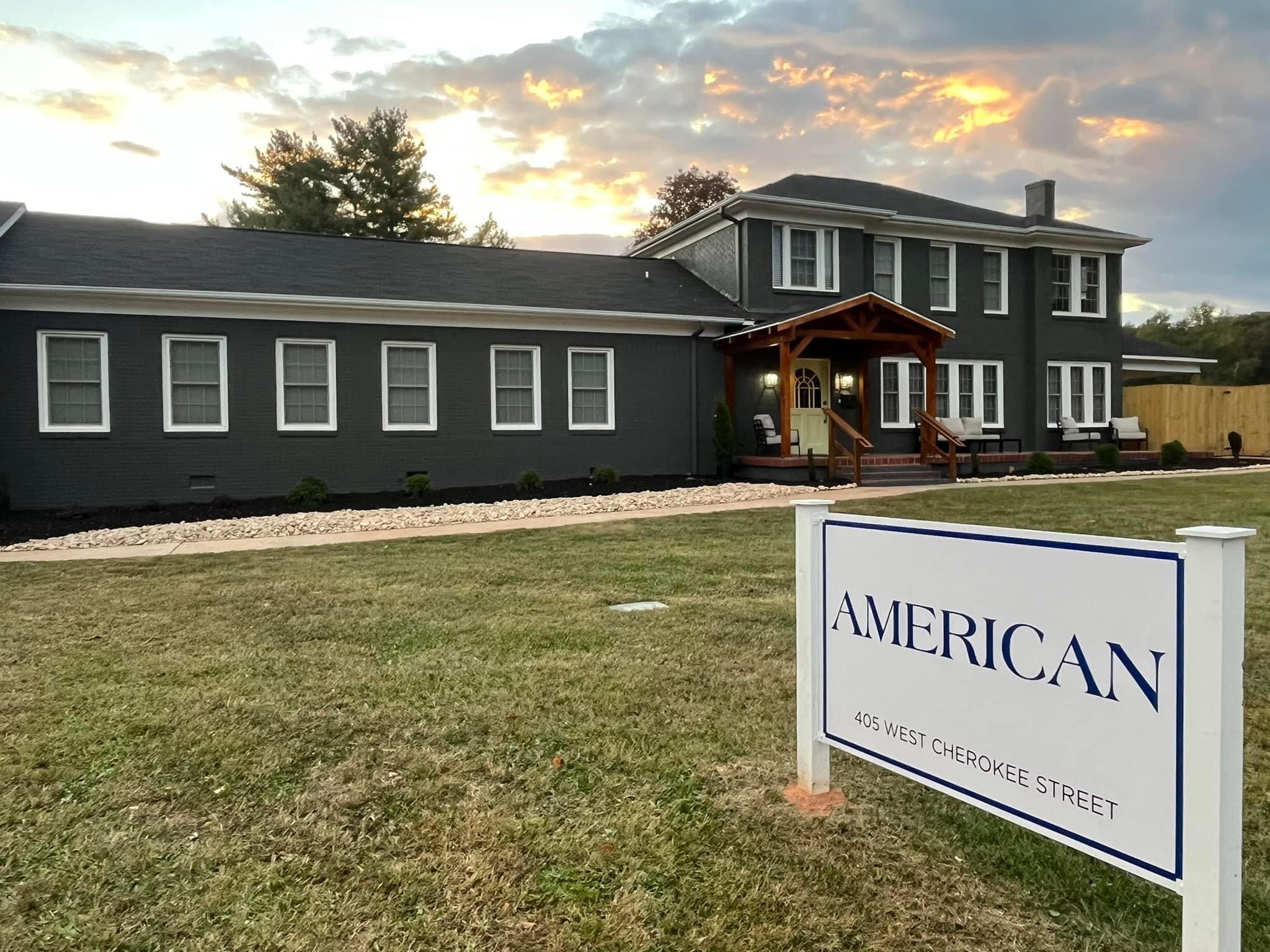 CONVENIENTLY LOCATED NEAR CHARLOTTE, ASHEVILLE, GREENSBORO, GREENVILLE, COLUMBIA, AND SO MUCH MORE.
MAJOR AIRPORTS:
-Charlotte douglas international airport

-greenville-spartanburg international airport

-asheville regional airport

Click "learn more" to see a list of our premier amenities, and all our facility has to offeR.
WE WORK WITH ALL MAJOR INSURANCES.